Maritime Project Management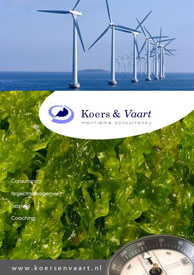 Project management is the planning, organisation, control and coordination of all aspects of a project. The project manager is the only person responsible to reach this goal. Project management has a "hard side", like different budgetting and planning methods and a "soft side". This soft side deals with creating support, motivating, challenging and facilitating members of the project team and management of expectation of the cliënt, user and participant.
Koers & Vaart has a broad experience in project management ranging from development of specifications and tender documents including tender support and building co-ordination to product development, process innovation, supply chain co-operation, automation, ICT-, CADCAM-, ERP- and PDM-systems, standardisation to education.
We also work in a network of highly qualified generalists and specialists who can support you in change management and implementation issues.